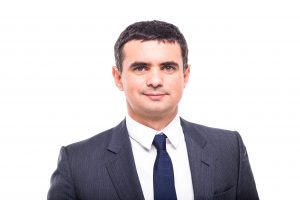 Adress of chairman of the board
We are pleased to welcome you on the Company official web site and present the fullest information concerning our businesses.
The name "Effective investments" reflects the essence of our Company. We are actively and successfully raising domestic & foreign capital for the development of Ukrainian companies in strategic industries of the national economy.
We aim to maximize the effectiveness of our work therefore we apply the best national and international experience as well as the latest technologies. As a result, in a relatively short period of time, we have managed to restore or even rebuild our coal processing, machine building, agricultural companies and the enterprises of consumer goods industry.
I have no doubt that effective investments are a necessary condition for the creation & development of both the Company and the entire country. Anyway, it's obvious that the main condition for the prosperity of any business is still not money, but the team. People, united by a common purpose, eager to work for achieving the result; highly dedicated professionals – that is the key to success. I am extremely proud that we have managed to create such effective and successful team.
Igor Liski
Chairman of the Board,
Effective Investments Company