The head of the Lviv Regional State Administration visited the construction of a new Feednova plant
23.04.2020
The chairman of the Lviv Regional State Administration Maxim Kozitsky, got acquainted with the progress of the construction of Feednova enterprise for the production of high protein feed additives for farm and domestic animals.
The CEO of the company Andrey Ogorodnik organized a review of the administrative building and the construction site and spoke about plans for the development of the plant, which will be unique for the region and for the whole of Ukraine. It is planned that the complex will have four production lines and five boilers (MAVITEC, the Netherlands), which will allow processing more than 220 tons of raw materials and produce 90 tons of products per day.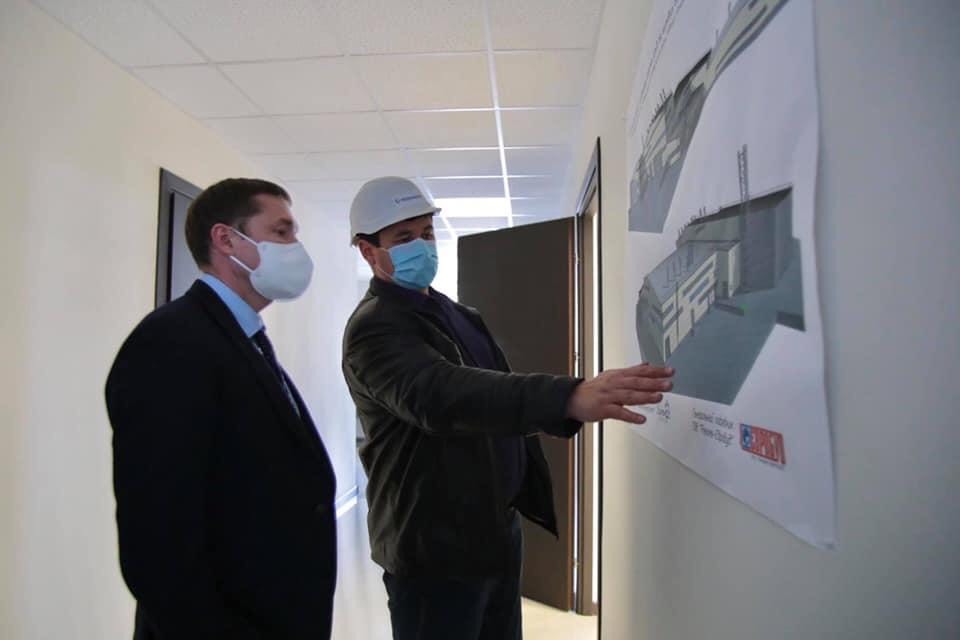 "We will create new jobs and replenish revenues to budgets of all levels. Modern equipment and advanced technologies minimize the impact of our production on the environment," – says the head of Feednova. – "The enterprise will become the first independent platform in Ukraine that will process raw materials of animal origin from external suppliers."
On February 5 the Ukrainian group of companies "Effective Investments" and the Dutch company Mada Participations B.V. announced the start of the construction of the Feednova manufacturing complex for the production of high protein feed additives in Busk. Investments in the plant amount to 20 million US dollars. In April 2020 UMG Investment joined the investors.